We're celebrating our 15 anniversary! Thank you all for helping us get there!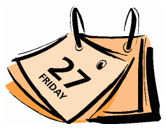 Calendar
April 1st – April Fool's Day
April 2nd – Good Friday
April 4th – Easter
April 15th – Tax Day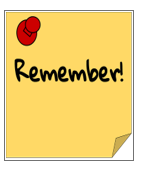 Reminders
Scott Dixon- DL exp. 4/10/2
David Richardson- DL exp. 4/6/21

Quarterly Bonus Winners
Michael Brandenburg
Rocky Brooks
Brandon Goins
Van Guilliams
Brad Inman
Chuck Johnson
Robert Lane
David Richardson
John Fleming
Rodney Hodges
Jimmy Kelly
Glenn Martin
Richard Pell
Kenon Pruitt
John Starnes
We want to recognize these guys for a job well done over the past 3 months. They have worked very hard to meet all the standards to qualify for the quarterly bonus. Maintaining a clean truck, being on time for all their appointments, no at fault accidents, traveling safe speeds and operating under good logs. Beck says congrats to you!!! Keep up the good work and enjoy your winnings! We want to see everyone shoot for this opportunity. I hope to see more on this list next quarter. Thanks again everyone!
Angela Tate,
Safety Director
Updates
From dispatch…
Always make sure you have correct paperwork in the trailer before leaving Kinston, NC.
Always check next appointment place and time. Plan ahead and if you are going to be late, notify us immediately.
Make sure trailers are cleaned out and cardboard is either put in dumpster or strapped in the nose of the trailer.
From payroll…
Always turn in all fuel receipts and BOL's in your packet.
Always write everything down on your packet, front and back.
From safety…
Utilize all functions of the elog such as adverse condition exemption and sleeper birth splits. These are here to help you.
Only use PC for personal reasons.
Avoid getting violations.
Try to keep the inside of your trucks clean, we are checking them and a few need cleaning.
We are hiring drivers right now so don't forget about the referral bonus that is available to you.
From shop…
Always fill out your weekly truck inspection book when you come in even if nothing is wrong with your truck.
Try to only buy enough DEF to get you back home. The shop is not putting DEF jugs in the trucks anymore.
Please try to fuel at the cheapest locations. Use the fuel suggestion sheet that you have been given to get the best prices on fuel. Do not fuel in Virginia and South Carolina.

Thank you all for your hard work and dedication to this company! We appreciate each one of you. God bless each of you with safe travels every day!
Your Beck Trucking family